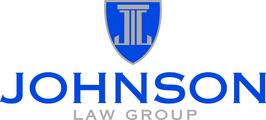 Baldie's Blog has an official sponsor!
Thank you so much to Johnson Law Group for supporting my battle with chronic lung disease.
Johnson Law Group has experienced attorneys specializing in mesothelioma.
Mesothelioma is a cancer that is linked to exposure to asbestos.
Asbestos was once commonly used in ship building, as a component in plastics, and as a construction material, most often as insulation. It is still prevalent in many homes today.
If you or someone you love is suffering from mesothelioma, the Johnson group would like to help you get the hope and justice you deserve.
The Johnson Group can be viewed on their site at www.johnsonlawgroup.com
Take a look to the right sidebar and under the heading "mesothelioma" you will find The Johnson Group's contact information.